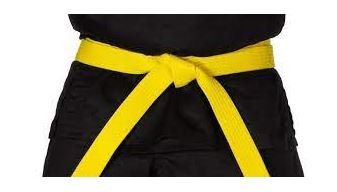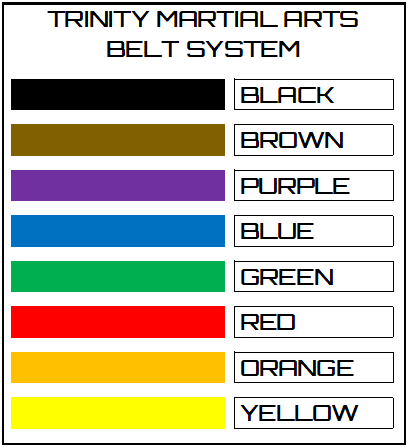 Trinity Martial Arts – 1st Club Grading
Tonight's classes for Kids Kickboxing and teens & adults' Freestyle Kickboxing & Self Defence saw the first of our students take their Yellow Belt gradings.
There were some nerves on the night, but all those who took their gradings did extremely well, concentrated hard and really put the effort in to demonstrate what they had learned so far on their martial arts journey.
There were a couple who were unable to attend tonight and so they will take their gradings next week. The students will therefore have to wait until next week to find out if they have passed.
Gradings are an important part of any martial artist's journey.
To monitor progression, a belt system is used.
Advancing through the belt system requires regular class attendance, focus, effort, discipline and practice.
The first belt to be awarded is Yellow Belt, where correct execution and understanding of basic techniques needs to be demonstrated before the belt is awarded.
Over time and as experience is gained, students are able to progress through the belt system, learning and demonstrating ever more complex techniques.
Assessment of a student's level of ability is carried out at their gradings after specific techniques from the syllabus have been learned.
So, well done to everyone who took their first Trinity Martial Arts grading tonight.
You all worked really hard and should be proud of yourselves.
Ed Hodgson – Lead Instructor